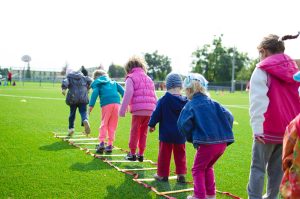 This Cloverbud Day Camp is all about the "Power of You!" We want to empower our youth to feel good about themselves, increase emotion regulation, be more confident in life and to make friends. At Cloverbud Day Camp kids will spend time learning about mindfulness through play, participating in team building games, painting a unique portrait of themselves and trying out healthy snacks!
Please join us on Thursday, October 18th from 1:00pm-5:00pm at the Dunn County Community Services Building in Menomonie. All Cloverbuds and friends are invited kindergarten- 3rd grade!
The cost to join is $10.00 and a price cut of $5.00 for each additional friend or family member added to your registration.