Chippewa County 4-H is hosting a Houseplant Workshop!
This workshop is open to all 4-H members, leaders, and parents who want to learn more about houseplants.
Christensen's Floral will be hosting a Houseplant Workshop on Thursday, January 10th from 6:30-8pm in Room 3 of the Courthouse. The workshop includes a plastic pot, vermiculite, potting soil and fourteen plant cuttings. All participants must pre-register to guarantee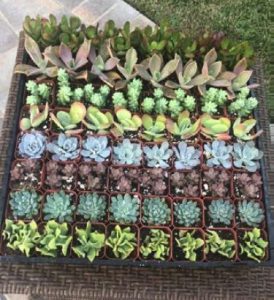 WHO: 4-Hers, parents and leaders
WHEN: Thursday, January 10th
WHY: 4-H youth and families have access to education in the houseplant project.
COST: $15, checks made to Chippewa County Leaders Inc.
TIME: 6:30-8:00 p.m.
WHERE: Room 3 of the Chippewa County Courthouse.
Houseplant Workshop Registration DUE: December 27, 2018
For any additional questions, please call the Chippewa County UW-Extension Office at 715-726-7950.