Several folks have asked if we can post the Courier in smaller if not exactly bite sized chunks. The answer is YES!
This Courier includes VE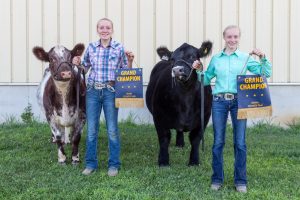 RY IMPORTANT re-enrollment information, upcoming meetings, record book deadlines and more. September2019Clover CourierFINAL
Click the link above for the full document. Click links below for the broken out sections of the September Clover Courier.
1 Cover and Leader and Project Info
3 4-H Opportunities LOTS of these!