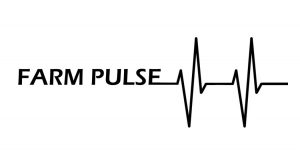 Taking the Pulse of Your Farm Business
Farm Pulse Continuum is a new program for farmers interested in learning how to use farm financials to explore their farm business decisions. The Farm Pulse Program provides the framework for informed decision-making for the farm manager.
Introductory workshops will be held annually with County Extension Educators around the state to build awareness of 'Why Financial Management'. Farmers make many decisions about investments, the use of equity and debt and how much financial risk to take. Farmers can enroll in the full Farm Pulse Program to evaluate their finances and take the pulse of their business and goals for the future.
Overview of Extension's Farm Pulse Program
Pulse Level 1: Introduction to Financial Management, understanding and analysis of farm financial statements.
Introduction to the Financial Model
The Farm Business Balance Sheet
The Schedule F, Income Statement
Financial Analysis using the Balance Sheet and Income Statement ratios
Cash flow Statement and Budgeting
Pulse Level II: Building a Vision Strategic Management for Farm Businesses
Introduction to strategic business planning and implementation
Business planning and contingency planning
Financial analysis, with farm records and financial statements
Farm Pulse Continuum 2020 Wisconsin Introductory workshops
The following Division of Extension county offices will be hosting Farm Pulse Continuum introductory workshops, registration fee of $20 per person or $30 per farm (2 people sharing materials). The workshop will also be offered via a web-based platform ($10 per farm). For additional information and to register visit https://www.eventbrite.com/e/farm-pulse-continuum-tickets-86720612687 or contact the Extension Dunn County office.
Date and time
Location
Registration/Information Contact
Jan. 14, 2020
10 a.m.
Baldwin
St. Croix County Agriculture Services and Education Center
1960 8th Avenue, Suite 140
Extension Dunn County:
Katie Wantoch, Extension agriculture educator
katie.wantoch@wisc.edu or 715-232-1636