Cultivating Your Farm Future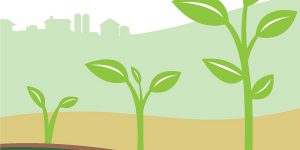 Having intentional conversations around farm succession and developing future plans for the farm provides a better chance of transition success. Cultivating Your Farm's Future helps farm business members and families through farm succession planning. Even if the owner generation is planning to be a part of the management for 10+ years from now, starting early can help the process go more smoothly. It provides the succession generation time to develop their management skills and provides the farm time to build or increase its financial stability to include another generation.
Follow up meetings will be offered in the host counties and will be based on feedback from the workshops' participants. Farms can also request individual meetings with Extension educators and/or specialists or WDATCP's Farm Center staff.
Registration is $20 per person and includes lunch, refreshments, speakers and workshop materials. Tickets can be purchased at https://www.eventbrite.com/e/cultivating-your-farm-future-tickets-86724101121 or by contacting the Extension Dunn County office.
Date
Location
Registration/Information Contact
Jan. 29, 2020
Dunn County Community Services Building
Lower Level, room 54
3001 US Hwy 12 East, Menomonie, WI
Extension Dunn County:
Katie Wantoch, Extension agriculture educator
katie.wantoch@wisc.edu or 715-232-1636