As you may be aware, Extension along with the UW-Madison community and our county have been keeping a close eye on developments around the novel coronavirus COVID-19. Due to the possibility and risk of infection, the UW Madison, Division of Extension is requiring our State and County sponsored, as well as, volunteer-led clubs and associations to cancel or postpone upcoming events between now and April 10 that:

Expect to draw more than 50 people;
Smaller events should be reconsidered if they draw participants from a wide geographic area; or
Include participants from an older population, those with compromised immune systems, or those who come into close contact with older populations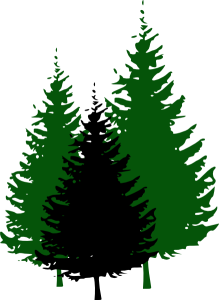 Join Dr. Brian Hudelson, Director of the University of Wisconsin-Madison Plant Disease Diagnostic Clinic, for his presentation on diseases of evergreens.
Evergreens are a common sight in the home landscape. They offer year-round interest and are well-suited for use as windbreaks and privacy screens. But they are susceptible to a variety of diseases that cause brown needles, branch dieback and plant death. Join us at one of the upcoming sessions to learn about their common diseases and strategies to manage them.
Monday, March 23rd from 6:30 to 8pm – Pierce County Flyer
River Falls Public Library, 140 Union St, River Falls, WI 54022
Reserve a spot in this free class by calling the Pierce County Extension office at 715-273-6781
Tuesday, March 24th from 7 to 8:30pm – Eau Claire County Flyer
Eau Claire County Extension Office, 227 1st St West, Altoona, WI 54720
This program is free and open to the public but pre-registration is required.  Space is limited, so register early and plan to bring your evergreen questions.  For more information and to register, contact the Eau Claire Extension office at 715-839-4712.