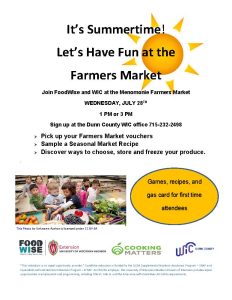 Join FoodWIse and WIC at the Menomonie Farmers Market, Wednesday, July 28th, 1pm or 3pm.  Sign up at the Dunn County WIC office, 715-232-2498.
Pick up your Farmers Market vouchers
Sample a Seasonal Market Recipe
Discover ways to choose, store and freeze your produce.
Games, recipes, and gas card for first time attendees!