UW Madison – Division of Extension is offering a new session of virtual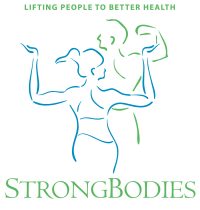 StrongBodies classes on ZOOM.
Strength training has been shown to reduce the risk of chronic diseases such as diabetes, heart disease, osteoporosis and arthritis.
Strength training also increases strength, muscle mass, and bone density.
Join us to start or continue moving and strength building!
What: 12-Week Online StrongBodies Class
When: January 6, 2022 9:00 Orientation/Tech Check (optional)
Class begins January 11 – March 31 @ 9:00 –10:00 Tues. & Thurs.
*Health and nutrition discussions will be offered following each class*
HOW TO SIGN UP:
Online Registration – https://go.wisc.edu/c5e71g
*You will receive a confirmation email with the ZOOM link for the class*
Any Questions, please contact Terri Kolb (715) 365-2756 or terri.kolb@wisc.edu