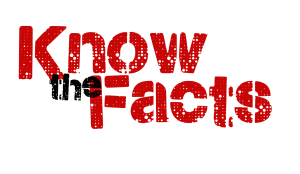 For the most up-to-date health information on COVID-19 (coronavirus), please visit the Dunn County Health Department website on the virus. That is where you will find the most recent information on the virus and the most current health advisories and recommendations.
Don't rely on rumors and hearsay, the Wisconsin Department of Health Services provides updated information on Current Cases in Wisconsin.  Being accurately informed is the first step toward being able to make good decisions.
The Department of Health Services (DHS) continues to provide the most up-to-date information regarding COVID-19 and you are encouraged to monitor the site for updated guidance as the situation continues to evolve
You may also visit the Centers for Disease Control and Prevention (CDC) Coronavirus web resource page for more information.
This page is a work-in-progress!  Please return often to see what new information has been gathered to help us all through this new and challenging time!
---
Click on a subject below to be taken to the resources we have available:
Financial Resources
Extension has an entire page dedicated to Financial Resources to Help Get Through COVID-19.
For financial resources dealing with specific situations:
Food Resources
Extension has an entire page dedicated to Food Resources to Help Get Through COVID-19.
Tips to Help Foodservice Operators
Extension resources to ensure you are help protect your health with good nutrition and food safety tips during this challenging time.
Ways to help deal with the fear and stress of the situation.
All of us know people who are most susceptible to the COVID-19 virus, many of us live with such people, and some of us are them.  There are many things we can do to help reduce the risk and keep safe.
Ways to keep the youth engaged and the family united
Everyone still needs food and the basic necessities of life.  These links will help you navigate the complexities of getting those necessities while still maintaining social distancing or being homebound.
Being physically isolated doesn't mean we need to be socially isolated.  Human contact is necessary for mental health.  There are ways to be connected while maintaining the social distancing necessary for our health.
"Look for the helpers.  You will always find people who are helping." – Fred Rogers    Ways to help and stay safe during the crisis.
---
Financial Resources: Personal
---
Financial Resources: Farm/Agricultural
---
Financial Resources: Small Business
---
Nutrition Resources
---
Staying Calm and Alleviating Fear
---
Living with Vulnerable Populations
---
Being Homebound with Youth
---
Social Needs
---
Remaining Connected and Engaged
---
Volunteering and Helping Organizations
---