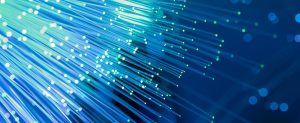 Dunn County Broadband – Mission
The Dunn County Broadband Team serves as a community connector and facilitator working with citizens, businesses, industries, agriculture, units of government, and broadband providers aiding broadband expansion initiatives to increase the availability, delivery, and utilization of broadband services countywide.
"Internet access, or broadband, has been identified as a critical infrastructure for the 21st century.  Like electricity in the 19th century, the ability to get online with high-speed connectivity has become a necessity for residents, businesses, companies that are considering expansion, workforce attraction and retention, tourism, and overall quality of life.
The Dunn County Board (Board) recognized the importance of broadband to our modern economy and concluded broadband should be available throughout the County. In 2016, the Board passed Resolution 58, to strengthen and improve internet access, particularly in the underserved, rural areas of the County.
As a result of Resolution 58 the Community, Resources and Tourism Committee commissioned a "gap analysis" study  to gauge the importance of internet access to residents and business and to identify where access to broadband does not exist. The study was conducted by the Dunn County Planning & Land Use Control Division, UW Extension, AKA "The Team" and the Dunn County Economic Development Corporation."
Find more information on Dunn County Broadband efforts here: https://www.co.dunn.wi.us/broadband
If you have any questions regarding Dunn County Broadband efforts, please contact:
Extension Dunn County
3001 US Hwy 12 E, Room 216
Menomonie WI 54751-3045
Phone: 715-232-1636