Mission Statement:
To promote horsemanship: the art of riding, training, caring, and mastering the horse.
To promote sportsmanship: the courteous treatment of others and graceful acceptance of results.
To promote interest in horses and the equine industry.
---
There is a $10/rider fee to join game club. This will go towards buying a timer.
Game Club Leader: Houston Olson | 715-308-1746
Hippology Leader: Amy Prochnow | 715-505-3866 | amyaprochnow@yahoo.com
Hippology Meetings will be announced through emails from YEP. Meeting are usually held on a Thursday night at the high school.
Hunter Hack Leader: Lauren Prine | 715-704-2390| laurenbettyprine@gmail.com
Hunter Hack is open only to Advanced Riders and those members that have been Active in Horse Project for 3 consecutive years. They must have shown at the fair for 2 consecutive years in English. Youth must have attended 4 YEP meetings this year, participated in fundraising, and volunteers 5 hours. Youth must have or will try out with the Hunter Hack instructor before participating in the first ride night. This program is under trial this year. If it goes well, there will be more opportunity next year. There are only 6 openings and only one spot is left. The cost is not covered by YEP and is at rider's expense. Parents must be involved and present at all practices or have another responsible adult present. More details to follow.
Wisconsin State 4-H Equestrian Guidelines are followed during the Dunn County Fair Horse Show
Dunn County Fair Safety Evaluation
Important Bit Information!
ALL Standard western bits are allowed in 4h. However, standard western bits have no slip or gag. A jr cowhorse is not permitted in horsemanship/pleasure. The use of the phrase 'all standard western bits' is tricky because it is not all inclusive of western bits. There's a definition of 'standard western bit' but you have to know the definition.
In timed events a western bit with gag/slip is permitted. Twisted wire mouth pieces are permitted too where they are not in horsemanship/pleasure.
Here's a better explanation. Please read!!! We have an experienced show judge this year who might check your bit!! DQ's or ribbon mark downs will occur! 4H Bits & Bits 101
---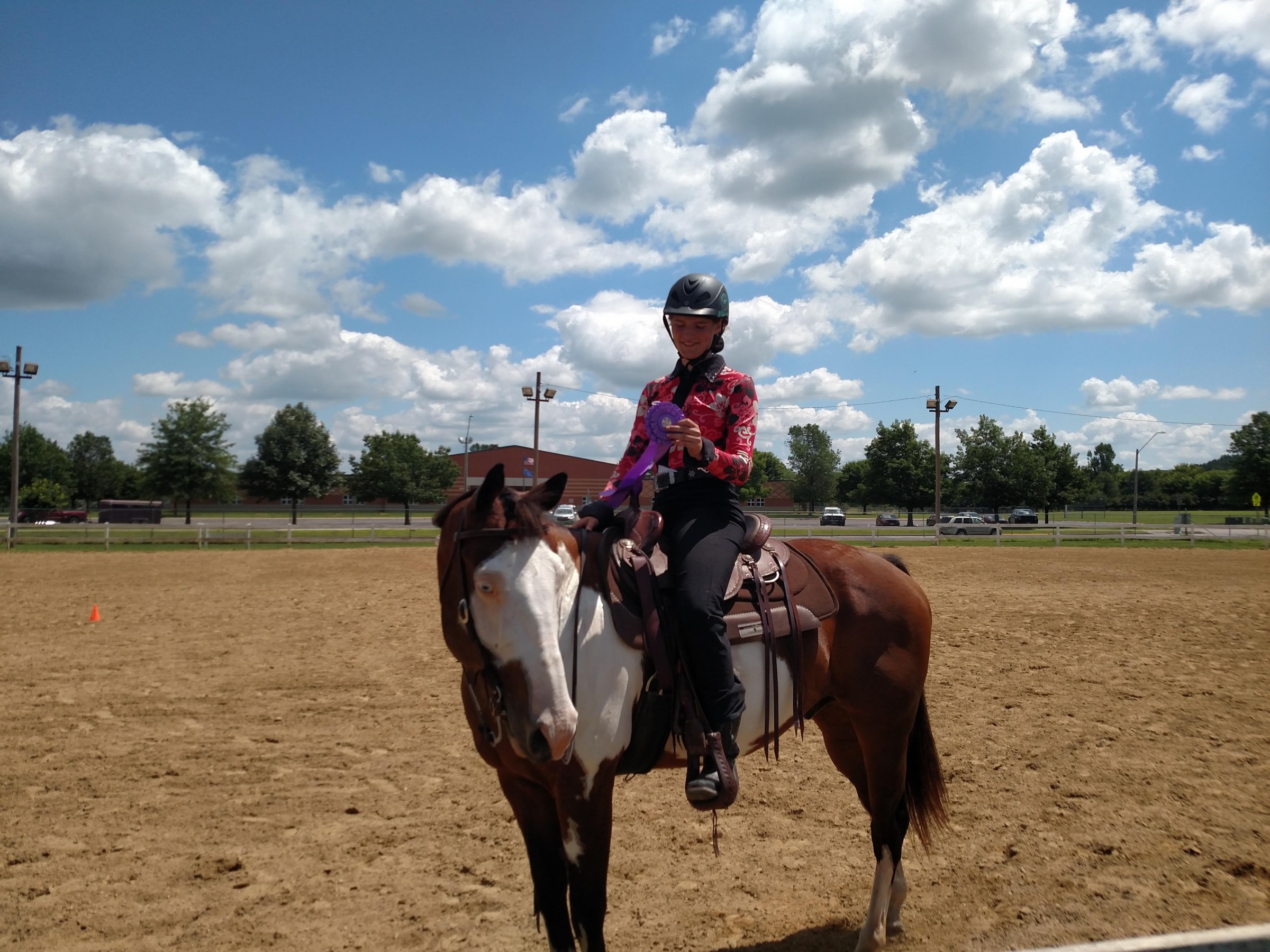 If you have any questions regarding 4-H Youth Development, please contact:
Extension Dunn County
3001 US Hwy 12 E, Room 216
Menomonie WI 54751-3045
Phone: 715-232-1636