---
The Colfax Free Fair is in Colfax | June 15th-18th, 2023
---
The Dunn County Fair is in Menomonie | July 26th-30th, 2023
2023 Fair Judging Schedule (pdf)
Pie and Ice Cream Social Schedule 2023
---
Youth will make their fair project entries online at Fair Entry. 4-H Members will use their log in information from 4-H Online and FFA members (along with other youth organizations) will need to create an account in Fair Entry. Below is a video produced by Fair Entry that will walk you through entering your exhibits.
Here is another video created by the extension office that walks through the fair entry registration with the Dunn County Fair information.
Have questions while entering your exhibits, check out these informational documents:
Frequently Asked Questions (FAQ) PowerPoint
Fair Entry Frequently Asked Questions (FAQ).
Also check out the Animal Checklist for Fair Entry for additional information needed when adding animal entries.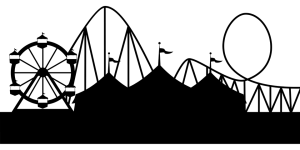 Before you begin
Remember your 4HOnline login information.
Members showing animals (except dogs, cats and small animals) will be required to enter their premise ID. If you don't have a premise ID# call 1-888-808-1910 or go online at http://www.wiid.org/.
To Access Fair Entry:
In order to log in to Fair Entry:
Click the green button that reads: "Sign in with 4HOnline".
Enter in your login information
If you forgot your password click the I forgot my password in the 4HOnline window that pops up.
Creating Entries
Click "Add an Entry" beside the correct exhibitor.
Click "Select" beside the first department you wish to enter.
After you select a department, you will see the classes, and then a list of lots.
After you have selected the lot, click the green "Continue" button.
Animal Entries

Click "Add an Animal".
Fill in all of the fields with information about the animal you intend to exhibit.
Click "Create and Add Animal" when finished.
If the animal information was entered incorrectly, you have the option to either "Remove From Entry" or 'Edit Animal Details".
Click "Continue"

Any questions related to an entry in the class will be next. Click "Continue" after answering those questions or uploading documents.
The "Review" screen allows you to double check this entry for accuracy, and make any changes necessary. When the information is correct, click "Continue" and that class entry is complete.
Completing Entries
When each class entry is complete, you have 3 choices for what to do next:
If all class entries have been completed for one exhibitor, you can "Register another Exhibitor" in this family.
If this exhibitor has more class entries to make, you can "Add another Entry for this Exhibitor".
If all entries for all exhibitors in the family have been complete, "Continue to Payment" to finalize and submit entries.

Clicking "Continue to Payment" will lock the account until entries have been approved.
Reviewing Entries
The "Summary" and "Detail" buttons are used to make changes if there are errors. Click on the green "Entries" section at the top of the page. Click "Continue" when all information is correct.
Submitting Entries
Click "Submit" to finalize the entries for the exhibitors in the family. After you click "Submit", no changes are possible to these entries.
You will receive a confirmation email with a list of your entries, and then a second email when your entries have been approved by the fair
Have Questions? Check out our FAQ Sheet!
Stay Updated with the Dunn County 4-H program on Facebook!
If you have any questions regarding 4-H Youth Development or gaining access to our programs, please contact:
Extension Dunn County
3001 US Hwy 12 E, Room 216
Menomonie WI 54751-3045
Phone: 715-232-1636