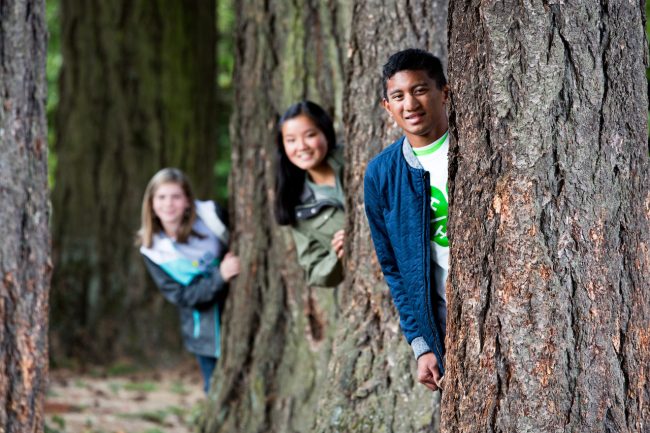 Welcome to Dunn County 4-H!
4-H is a community of young people across America who are learning leadership, citizenship, and life skills.
For more than a century, Wisconsin has been a leader in 4-H youth development, giving young people throughout the state an opportunity to learn new skills, gain self-confidence and contribute to their communities. Using real-life experiences from a team of devoted educators and volunteers, 4-H members benefit from leadership training, community-building experiences and experiential-learning opportunities to better their own lives and the lives of the people around them.
The wide array of 4-H programs enriches the lives of participants and their families and strengthens Wisconsin's communities through volunteer service, civic involvement, and leadership.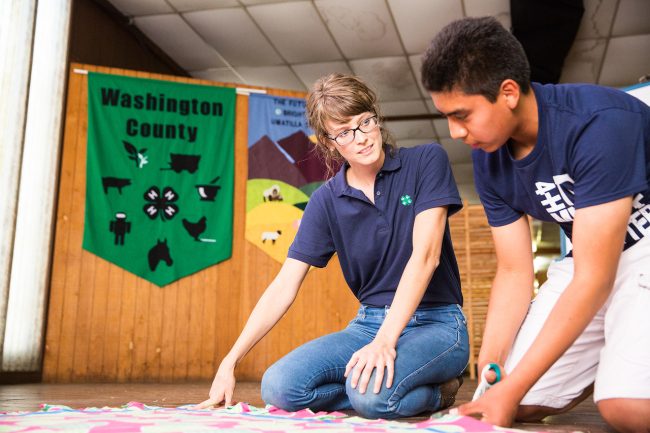 What is 4-H all about?
4-H members get involved in their communities as volunteers and youth leaders. They learn new things by completing dozens of different kinds of projects, going on trips, having parties, hosting international students, participating in local government, experimenting with science, making art, going to camp, learning to canoe or taking care of an animal. These activities are largely facilitated though, research-based youth programming, learning-by-doing, regular 4-H club meetings, and adult mentorship. 4-H fosters healthy youth and adult relationships through process solving, project development, and interactive learning. 4-H is fun. 4-H grows here!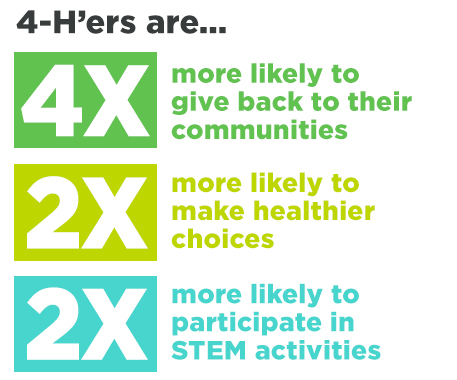 According to the 4‑H Study of Positive Youth Development by Tufts University, 4‑H youth are:
6 times more likely to be at the highest levels of positive development
More likely to see themselves going to college compared to other youth
25% more likely to contribute to themselves, their families, and communities
41% less likely to engage in high risk behaviors
The Positive Development of Youth: Comprehensive Findings from the 4-H Study of Positive Youth Development is a longitudinal study that began in 2002 and was repeated annually for eight years, surveying more than 7,000 adolescents from diverse backgrounds across 42 U.S. states. Check out the Full Report | Fact Sheet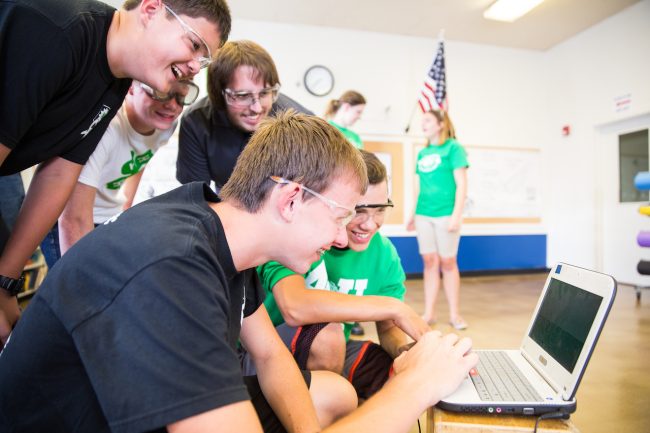 If you have any questions regarding Dunn County 4-H, please contact:
Extension Dunn County
3001 US Hwy 12 E, Suite 216
Menomonie WI 54751-3045
Phone: 715-232-1636
Statewide 4-H News
Youth who join 4-H are often excited about the many, many projects they can choose to explore. There are so many Sparks (or things they want to learn about)! Yet, if their Spark doesn't have a local project leader to support their learning, that excitement can turn to questions. They may not know how to […]

The Wisconsin 4-H Leadership Council (WLC) is made up of youth leaders grades 9-11 and adult leaders from across the state. WLC is an amazing example of youth-adult partnership in action as they work together to shape 4-H Youth Development on the state, county, and local levels. Apply today in 4HOnline. During the year, the […]

Fall Forum, a statewide conference held in Green Lake, Wisconsin, gives youth and adults the opportunity to collaborate, communicate, and connect with others who love 4-H! This event offers interactive stations, workshops, a capnote speaker, and more for you to enjoy! Who: youth grades 7-13 When: November 4-5, 2023 Where: Green Lake Conference Center, Green […]

We are excited to introduce Brandon Springer as the new 4-H Program Educator for Green Lake County. Brandon started on August 14, 2023 and he is very excited to start working with the 4-Hers across the county. Brandon grew up in Waterloo, Wisconsin and was involved in Jefferson and Dodge County 4-H programs. During that […]

The National 4-H Dairy Youth Conference is the Place to be this Year!  National 4-H Dairy Youth Conference is October 1-4, 2023 in Madison, WI. The conference is for youth ages 15-18 years old, who are eager to learn more about the dairy industry. Students will have the chance to go on different farm tours, other […]
More in this Section